The Harriet Tubman Historical Society
Stone Mountain, GA. 10 March 2006
Cambridge
Maryland
USA
Dear Friends
It gives me great pleasure to send greetings to you all, from Edinburgh, on the occasion of Harriet Tubman Day.
You are all aware of the extraordinary work Harriet Tubman did, and of the durable friendship she had with Eliza Wigham, a noteworthy resident of Edinburgh. Her home was in South Gray Street, a pleasant residential suburb of the city.
Eliza was a very prominent figure in the Anti-Slavery Movement, the Edinburgh Ladies Emancipation Society, and the Quaker Society. She and her friends supported Harriet Tubman's Underground Railroad financially, and Eliza herself worked tirelessly in Scotland for equality among all peoples regardless of race or sex. I wonder if she ever foresaw the day when her home city would have a woman as its 'first citizen'.
It is in this role that I wish you all a wonderful day, on behalf of the City Council and the people of Edinburgh.
Yours sincerely,
L Hinds
Lord Provost
---
General Harriet Tubman
Earl Conrad
As far away as Edinburgh, Scotland, there were persons vitally interested in her labors. Eliza Wigham, the head of the Anti-Slavery Society of that city, had a prolonged correspondence with Thomas Garrett, from about 1857 to 1860, and in the exchange of information the Quaker had described Harriet's operations. Thereafter Eliza Wigham and her Scottish associates sent funds for her, directing Garrett to place them with her. She was receiving this aid at the time the Maryland slavemasters were on the march. She even had friends in Ireland, as Garrett correspondence with William Still revealed. Thus her labors were by now known on at least two continents, and at least four countries.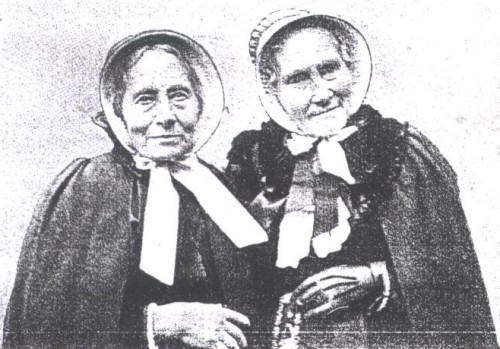 Eliza Wigham and her sister Mary Edmundson